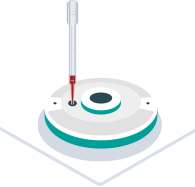 Liquid Biopsy
Clinomics makes it possible to diagnose cancer earlier and more precisely along with much more convenient treatment monitoring. Instead of more conventional and less accurate cancer detection by protein markers, which delay timely action to fight back against cancer, our Lab-on-a-Disc platform for liquid biopsy, CD-PRIME™ can provide much more accurate and abundant information on cancer by providing ctDNA (circulating tumor DNA) and CTC (circulating tumor cell) simultaneously to enhance the quality of cancer analysis.
Precision Medicine
Tumor genetic analysis using Next-Generation Sequencing provides the best treatment and medication for the individualized patient.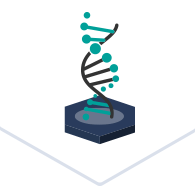 Personal Genome
Diseases can be predicted and diagnosed accurately by analyzing your genome. Based on Multi-Omics Big Data and bioinformatics technology, the service provides customized health information to you by analyzing cancer and aging.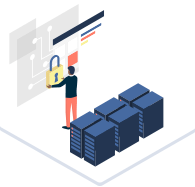 Big Data
We offer optimal infrastructural solutions (Hardware, Software, BioOS) to process genomic Big Data at high speed.